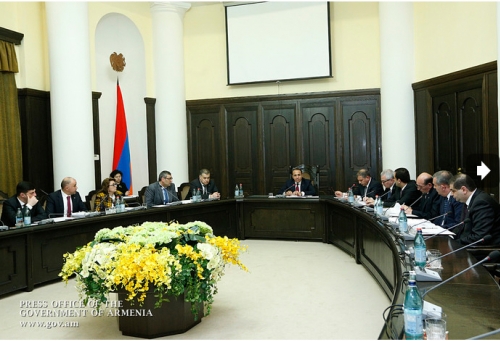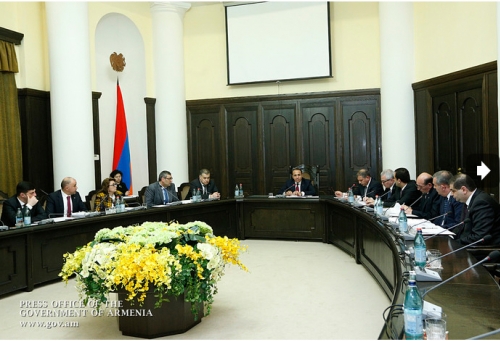 EcoLur
"EcoLur" Informational NGO has addressed a letter to Armenian PM Hovik Abrahamyan, while the copies of this letter were addressed to Territorial Administration and Development Minister David Loqyan, Economics Minister Artsvik Minasyan and Jermuk Mayor Vardan Hovhansisyan. The letter says, "Armenia has adopted two contradictory decisions on the development of Jermuk community. The first one is the governmental resolution 1064 – N dated on 18 September 2008 on declaring Jermuk Town as a center of tourism, while in 2016 the government approved Amulsar gold mining project, where Jermuk resort town was recognized as a project affected community. This last resolution annuls the implementation of Jermuk development program, according to which the resort houses in Jermuk should have integrated into the European network of resort houses providing high-quality services. It should have ensured annually 100,000 tourist visits into Jermuk. It has been estimated to make annual tourism income 100 million USD and to ensure additionally 400 working places.
We would like to ask you to answer these questions:
1. How would you assess development of tourism in Jermuk, if Jermuk resort town turns into an industrial town: according to Amulsar gold mining project submitted by Lydian International Company, Amulsar project dollars will replace tourists' dollars at the expense of miners' accommodation, but dust saturated with heavy metals will be generated during mine development, and vibration and noise will be felt in Jermuk?
2. How would you assess the risks for those investments directed at the development of Jermuk resort in the form of environmentally friendly transportation, production of ecologically clean products, provision of tourism services, construction of resort houses, if Jermuk development program plans inflow of annually 100 million USD into Jermuk budget, while Amulsar project plans inflow of 485 million USD into state budget during 10 years, out of which only a small part will be allocated to Jermuk?
3. How would you assess social risks, if Jermuk development program plans to create additional 4000 working places, while Amulsar project plans to create 1300 working places during construction stage, which will last for 2 years, and 70% of the workers will be involved from other regions of the country and probably from other countries, while the number of workers will be reduced to 657 people in mining stage?
4. How would you assess the tendency of development of Jermuk labour force and infrastructures after 10 years in strategic perspective, when Amulsar mine closes down?
August 31, 2016 at 15:02