EcoLur
At which rates energy is developing in Armenia, who are big system players and what are the demands of the society from the government? EcoLur NGO Expert Victoria Burnazyan covered these questions at the conference "Energy Projects and Violations of Human Rights in South Caucasus" held in Tbilisi.
She presented that Armenia meets 8.3% of its energy demand with its own resources, while remaining 91.7% are imported energy resources. In 2017 Armenia produced 7 billion 762.9 million kWh electricity, out of which 2 billion 619.6 million kWh was produced by ANPP, 2 billion 853.1 million kWh or about 37% was produced by thermal power station operation with Iranian gas, 2 billion 299.7 million kWh or around 29% was produced by HPPs and out of this figure 882.9 million kWh or around 11% was produced by SHPPs.
Victoria Burnazyan mentioned that the only available energy resource in Armenia in connected to the Russian companies or interrelated companies (except for Vorotan Cascade). "In 2007 the electricity produced in Armenia was more by 6% as compared with 2016, while TPPs produced more electricity by 11%. The ANPP also produced 10% more electricity, which means green energy continues remaining on the paper, instead "brown" energy is developing," Victoria Burnazyan said.
She mentioned that nowadays the issue of the ANPP factually remains open, especially in the light of the EU-Armenia new agreement, which lays down the closure of the ANPP. Though it is clear even without this agreement that the old power unit can't operate forever. The power unit lifetime extension project is accompanies with other decisions – wastes, spent nuclear fuel burial, safety measures, ANPP modernization etc.
"Currently the Russian companies are replacing the old equipment, while the IAEA is carrying out stress tests. What about the decision whether or not to construct the new power unit, Armenia doesn't make it because of the absence of sufficient funds," Victoria Burnazyan stressed out.
What about hydropower priorities, here we speak about the acquisition of the whole hydro potential - around 300 MW capacity, including medium-capacity power plants – Meghri HPP, Shnogh HPP, Loriberd HPP and several other SHPPs.
Under the expert, it's the third year SHPP Equipment Modernization project has been tabled to the government. The problem is that modernization shall correspond with the standards of the Eurasian Union, which means that the opportunities of Armenia in the selection of equipment and manufacturing countries are limited.
SHPPs don't have any effect on the production of electricity and serve only to make their owners richer. "183 SHPPs produce around 11-12% of all produced energy. Actually there are no rivers left, where it would be possible to construct new HPPs. The owners construct cascades, increase productivity at the expense of extra water springs, which form the water basin. SHPPs up to 12 MW capacity don't undergo environmental impact expert assessment."
She mentioned that all alternative energy sources in Armenia make up only 1% of all energy. Armenia Renewable Resources and Energy Efficiency Fund is currently examining the opportunities of constructing geothermal power plants in Syunik Region.
In 2017 in the frames of the MOU signed with UAE-based "Access Infra Central Asia Limited" it's planned to construct wind stations with 100-150 MW capacity. The company has already launched assessing wind potential in Armenia.
In 2018 it's planned to construct 8 industrial solar stations, where one of the largest projects is the construction of "Masrik-1" photovoltaic station with 55 MW capacity.
The heating source for the Armenian population is the forest. The weight of biomass in energy springs makes up 5.1%.
Under UNDP/GEF "Introduction of Sustainable Land and Forest Management in Mountain Landscapes of North-East Armenia" project, Armenia annually uses around 1.5 million cum timber, most of which is used as fuelwood.
As a solution, we need to focus on the European energy policy to reduce dependence on gas supply monopoly, energy efficiency, enhancing energy saving project, to introduce newest carbon technologies and to finalize ANPP issue using the EU experience, to define energy security issues based on the requirements and provisions of Paris Agreement on Climate Change and make them a priority in energy policy.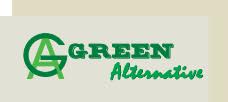 13:47 March 19, 2018