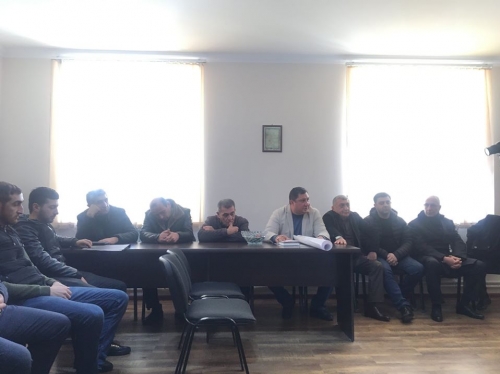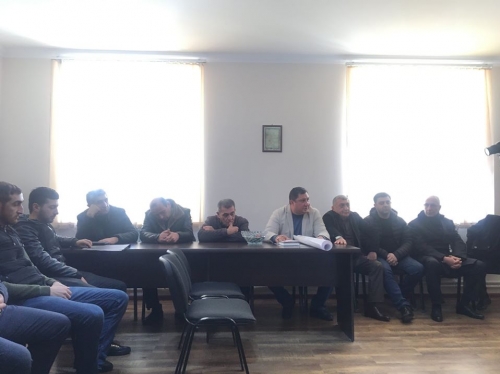 EcoLur
The public discussion on Azatek mine development at Zaritap community administration in Vayots Dzor Region was held on January 23 but Zaritap Community didn't present its final position on Azatek gold mining project during public discussions, as Vayk InfoHouse informs.
It should be noted that this was the third attempt to obtain the consent of the local residents to operate Azatek mine. This time, the initiator of public hearings is "Vayk-Invest" LLCestablished only 22 days ago.
Vayk InfoHouse presents the details of the public hearings.
The event was attended by a small crowd of about 20 people, with almost no women. Interestingly, Simon Babayan, Head of Zaritap Enlarged Community, had not attended; instead,Administrative Head of Azatek settlement Sirak Hovsepyan and a "delegation" from Vayk municipality were present. Vahe Malkhasyan, a representative of the organization, presented the plans of the organization which were very superficial.
It was unexpectedly discovered at the site that it was also planned to carry out ore processing in Arin settlement of Vayk community and build a factory there, which would allegedly create 250 jobs. The attendees were frustrated by the organization's social responsibility commitment of 50 million drams, which was unmatched by the potential damage to Vayk and Zaritap communities, population health and the environment.
Representatives of the organization gave an indefinite answer to the environmental impact statement, explaining that this would be done during the environmental impact assessment process."
January 23, 2020 at 18:39