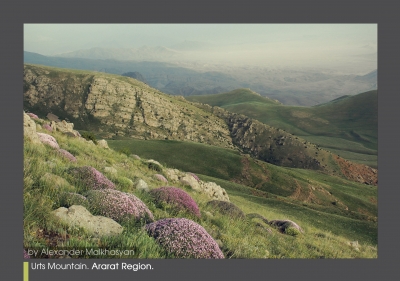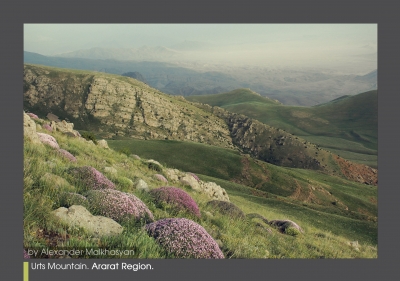 EcoLur
Travertine mine is developed in Urtsasar, which is the birthplace of Armenian moufflon and habitat of red-listed species, as Eleonora Gabrielyan, Dr. in Biological Sciences, Professor, said at the round table entitled "Vulnerability of Ecosystems Conditioned with Climate Change" held at EcoLur Press Club.
"The ex-president took off the most important part of the Khosrov forest – Urtsasar mountain range. It's the habitat of the Armenian moufflon, together with a unique part of Iranian flora. Now it's planned to develop travertine mine. The mines crawl up to the upper part of the Urtsasar, where you can find rarely growing centaury, which grows only near Mush, Bitlis and Van. The travertine mine destroys the whole Urtsasar. The Armenian moufflon and centaury are listed in the Red Book of Armenia, while Article 26 of the Code on Subsoil bans mine development in the areas, where the habitats of red-listed animal and plant species are located, as well as in the migration corridors of the animals."
The Urtsasar mountain range was alienated from Khosrov in 2006, where "Safari International" hunting organization operation, according to internet ads.
It's already several days since the environmentalists are fighting to return Urtsasar into the borders of Khosrov reserve, but to no avail.
The "EcoLur" Informational NGO is organizing series of events aimed at public involvement and awareness raising targeted to the future climate change policy directions and development of Intended Nationally Determined Contributions (INDC) of the Republic of Armenia under UN Climate Change Framework Convention (UNFCCC).
The material is prepared by 'EcoLur' Informational NGO under UNDP Climate Change Program, within the framework of ARM-002/2015 Contract. The views expressed in this publication are those of the author(s) and do not necessarily represent those of the United Nations, including UNDP, or the UN Member States.
June 09, 2015 at 12:28