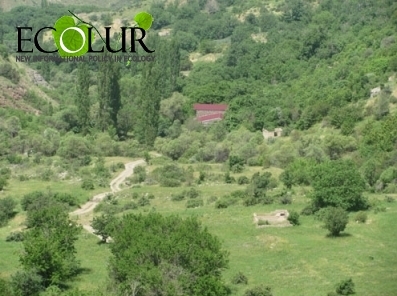 EcoLur
"Khosrov Forest" State Reserve is a nominee for the European Diploma of Protected Areas. The application has been filed by Nature protection Ministry and dedicated works were launched in 2011. In November 2011 the "Environmental Program Implementation Unit" filed to the Convention Secretariat the Armenian application to award "Khosrov Forest" State Reserve a European Diploma of Protected Areas. In April 2012 independent expert Herve Lethier arrived in Armenia to conduct independent appraisal of the current state of "Khosrov Forest" State Reserve and its compliance with the filed application and to produce a report. The EC expert has organized a two-day workshop on the European standards and requirements presented to the protected areas participated by the representatives of the ministry, reserve, PIU, communities and NGOs, then he carried out examinations for 3 days independently without the interference of local experts.
As a result a report was produced, which was filed to the Specialized Committee of EC Expert Board. The committee has approved the report and made a decision to present to Armenian application for a European diploma for the discussion of the Convention bureau.
According to the EC procedure, the EC Committee of Ministers will make a decision on awarding a diploma. The diploma is awarded for a period of 5 years and is translated in two working languages of the EC – English and French, in the particular country by the EC representative.
This information has been circulated by the Public Relations Department of Nature Protection Ministry.
15:18 April 04, 2013