EcoLur
A wave of protests against the construction of hydropower plants has arisen in the Republic of Artsakh. "Qarvachar without HPP" public group on Facebook social network is beating an alarm signal: "The main rivers of Artsakh, 160 kilometers long, are already flowing through the pipelines. Right now new ones are being built in Qarvachar and Qashatagh. Tens of (if not hundreds) square kilometers of land areas are getting deprived of water. Qarvachar and Qashatagh regions are deprived of the prospect of normal development and full resettlement to satisfy the greed of several oligarchs."
Alexander Qananyan, a public figure and scholar from Qarvacbar, has started a hunger strike against the construction of hydropower plants.
Supporting Alexander Qananyan's struggle Stepanakert resident Mher Poghosyan has also joined the hunger strike since January 27. Moreover, high school students from Qarvachar High School joined the fight against the construction of HPPs on January 29, declaring a strike.
Yesterday Alexander Qananyan posted on his Facebook page that high-ranking officials of Artsakh are trying to put pressure on the residents of the struggle, including the pupils.

During their meeting with the Artsakh President, Minister of State and representatives of local self-government, Qarvachar schoolchildren rejected the demand to stop the strike. Qananyan, who is on hunger strike for the 10th day, announced today: "No attempt of coercion or intimidation against citizens, especially school-age children, will be forgiven."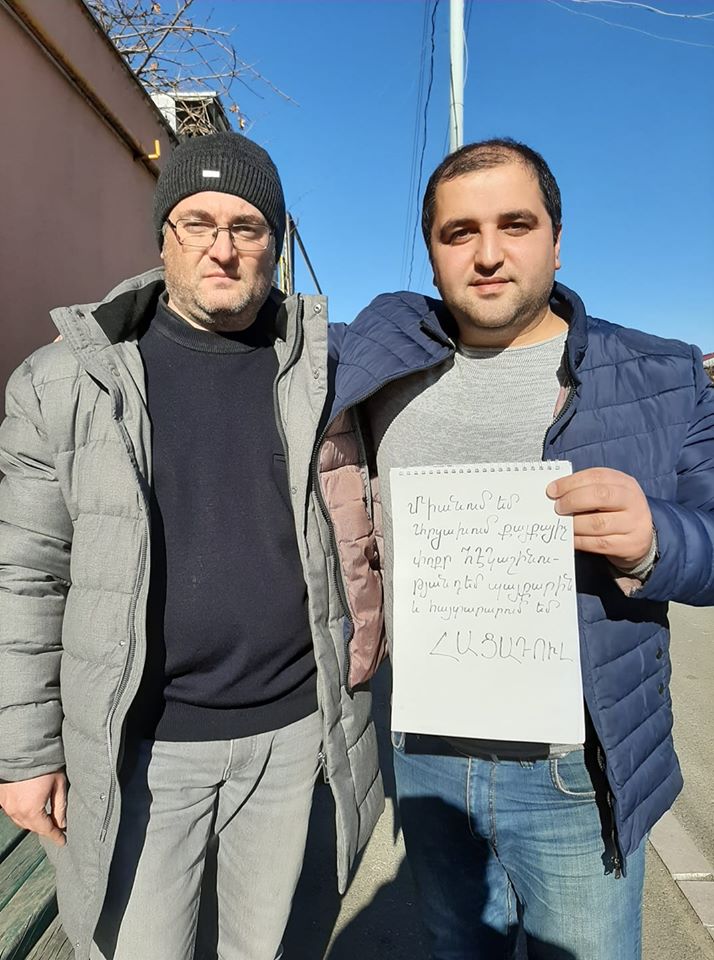 January 30, 2020 at 14:49