EcoLur

'ArmOil' CJSC in Yeghvard Town, Kotayq Region, is continuing the construction of the oil-processing plant, as citizen Hayk Tufenkyan beat an alarm signal to EcoLur on 25 July providing EcoLur with the video and photos confirming the alarm signal. He mentioned that new equipment is brought to the area of plant and gas pipelines are being laid.

It should be mentioned that Inspection Head Body Arthur Grigoryan reached a decision still on 16 July to suspend the construction of the oil processing plant by 'ArmOil' CJSC, as Inspection Body Information and Public Relations Department Head Naira Aghababyan said in her interview with us that Arthur Grigoryan is aware of the situation. After the previous alarm signal, he visited the plant area and warned to carry out any construction.

Nevertheless, 'ArmOil' continues not performing the decision of the inspection. 'Currently, we are preparing materials in order to apply to RA police to ensure the enforcement of the decision made by Inspection Body,' Naira Aghababyan said.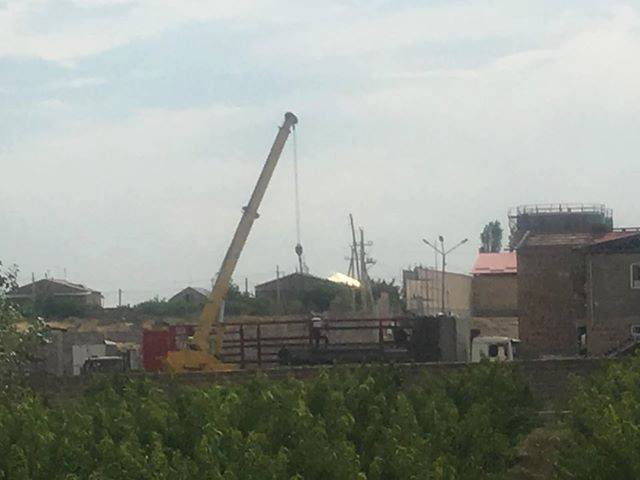 July 25, 2018 at 15:24