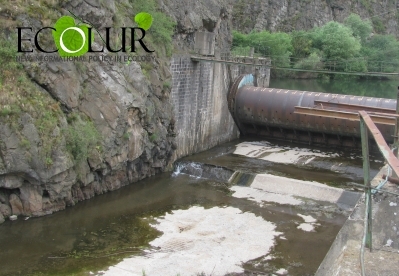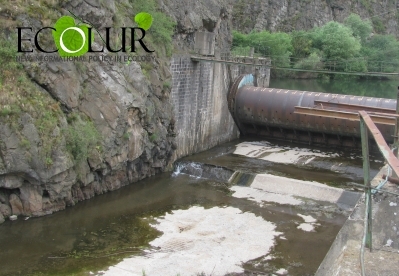 EcoLur
Ex Defense Minister Seyran Ohanyan has been involved as a suspect in the criminal
case
on the illegal alienation of "DzoraHEK" CJSC property.
The Special Investigation Service of the Republic of Armenia informs that on December 16, 2010, a secret letter was sent on behalf of Defense Minister of Seyran Ohanyan on the draft decision of the Government of the Republic of Armenia to the Staff of the Government of the Republic of Armenia.
The draft decision was discussed in a secret procedure at the session of the Armenian government and based on the decision adopted on 16.12.2010 and with the sale and purchase contract "Dzoraget Hydro" LLC was sold at a price of 1,046,400,000 AMD, while the property of "DzoraHEK" CJSC was state owned, subject to mandatory valuation of AMD 4,646,400,000, while it was sold without proper market value determination less by 1,046,400,000 AMD than the real market price.
According to the
press release
disseminated by RA Prosecutor's Office, according to the information received from the State Property Management Department, as of December 2010, the market value of the property of DzoraHEK CJSC would be about 8 billion drams, and as of December 2018 - 12 billion drams.
It is revealed that CJSC DzoraHEK , which is a State property cost 8 billion drams as of 2010 and 12 billion drams for 2018 was sold for only 3.6 billion drams, which caused significant damage to the legitimate interests of the state.
In his
interview
with the Azatutyun, Seyran Ohanyan assured they hadn't permitted any embezzlement
Reminder: "Dzoraget Hydro" LLC operated "DzoraHEK" HPP with a projected capacity of 26.4 MW in Lori Region built on the Dzoraget River.
One year after the privatization of the SHPP, on September 8, 2011, the Government of the Republic of Armenia adopted Decision 1300-A on Proposal for Establishment of Maximum Capacity for Small Hydropower Plants, which raised the capacity of SHPPs to 30 MW. Thus, "DzoraHEK HPP" was considered as a small HPP, taking advantage of the privileges for small HPPs.
In 2016, "Energo Invest Holding" CJSC became a 100% shareholder of "Dzoraget Hydro" owned by "Tashir Capital" CJSC belonging to Armenian Businessman Samvel Karapetyan and his family living in Russia.
March 04, 2020 at 13:31