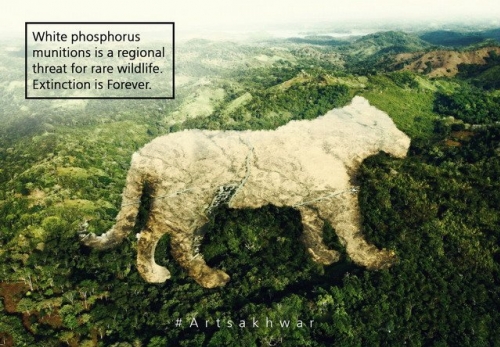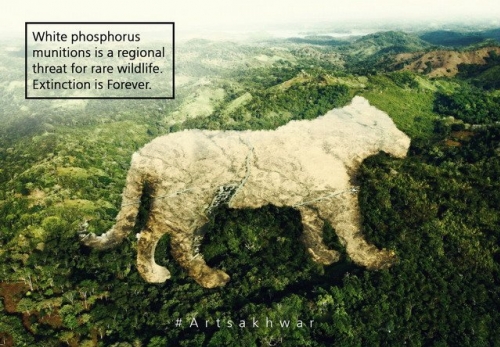 The Media Center held an online discussion "One of War Faces: Ecocide Threat in Artsakh"
"Azerbaijan does not hit Davit Bek village by accident, there is a big reservoir there": Inga Zarafyan
According to environmentalist Inga Zarafyan, it is not accidental that Azerbaijan fires rockets at Davit Bek Village in Syunik Region, Armenia. During the discussion held at the Media Center today, Mrs. Zarafyan said that there is a large reservoir in the village of Davit Bek, which feeds the whole region. "Did they hit that village by accident? I do not think so".
The environmentalist reminded that Azerbaijan regularly announces that its reservoirs are in danger. "Aren't our reservoirs in danger?" Artsvanik Village, where the largest tailing dump in Armenia with its toxic tails and waste is located, has been attacked several times. What if this tailing dump is damaged?" According to Ms. Zarafyan, the environment is seriously damaged during hostilities, and it is not the case that something remains harmless, the soil, water and forests are damaged. The environmentalist said that it is necessary to work with international structures, which will further support to eliminate the damage to the environment.
Nazeli Vardanyan: "Government's Next Task Is To Officially Apply to UN Security Council"
"The tragedy that is happening now must be clearly presented to both the Armenian society and the outside world. We must now run an awareness-raising campaign and disseminated it around the world. The participation of non-governmental organizations and active citizens is also important," Oleg Dulgaryan said, President of "Community Mobilization and Support Center" NGO, during the discussions at Media Center today, speaking about the use of phosphorous weapons containing chemical elements of the Azerbaijani Armed Forces in Artsakh on October 30, which will cause an environmental disaster in the area.
Another participant in the discussion, Environmental Lawyer Nazeli Vardanyan, referring to the legal consequences of the use of banned weapons, said that the international community should raise its voice and impose concrete sanctions on Azerbaijan, as the negative impact on the environment, namely the threat of ecocide, which has no borders.
Mrs. Vardanyan said that the impact of the use of phosphorous weapons will have long-term negative consequences.
November 04, 2020 at 17:50