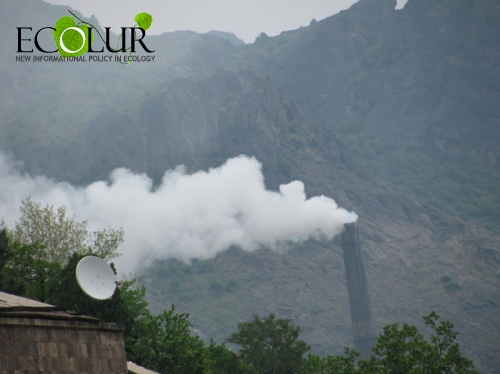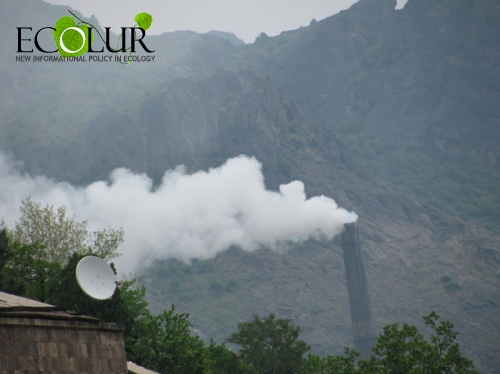 EcoLur

The atmospheric air pollution has increased in Odzun, Aqori, Hagvi and Haghpat because of enlargening the chimney at Alaverdi Copper Smelting Combine, as the representative of Odzun Community Municipality Armine Mikayelyan said in her interview with EcoLur.

'When the pipe of the Alaverdi Copper Smelting Combine was enlargened, the impacted communities have a greater extent of atmospheric pollution, as the radius enlargened and the main polluted air, which entered mainly Alaverdi Gorge has also spread over the adjacent communities. And here both bee families, and animals and nature suffered. The air affects the human health and nature. Cardiovascular and cancer diseases have increased,' Armine Miqayelyan said. Despite poor environmental state, the community hasn't always spent environmental subventions received for environmental programs targeted.

As a result of the studies carried out by 'NGO Center' civil society development NGO, it was found out that sewage pipelines have been constructed and asphalt has been laid down with the environmental fees provided to Odzun. The community representative acknowledges that not all programs have been environmental, but they were all necessary for the community. Such a situation prevails also in other communities, e.g. in Haghpat flour was distributed to families in the frames of the environmental program.

The matter of the implementation of environmental and social program by Alaverdi copper smelting combine and Akhtala ore smelting combine in the affected communities was organized during the event organized by 'NGO Center' civil society development NGO, where Lori Regional Municipality Staff Agriculture and Environmental Department Head Artak Demirchyan proposes the target communities to unite and establish a community lab to examine and sort out the extent of environmental pollution to initiate counteracting measures.
November 09, 2017 at 19:25