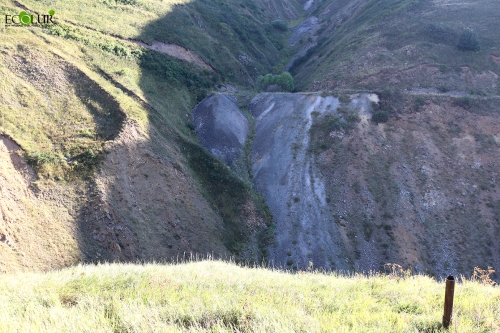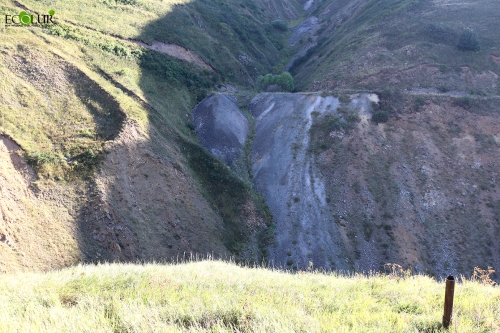 "Natural Resources Management" CJSC intends to conduct geological prospecting in Dastakert copper-molybdenum mine of Syunik region in 2021-2024.
The company has submitted to RA Ministry of Environment an application for preliminary assessment of the environmental impact of the geological prospecting to reassess the reserves of Dastakert copper-molybdenum mine. The area to be studied is 50 hectares in the Central-Southern sections of Dastakert copper-molybdenum mine.
13 wells are planned, out of which 7 are double wells and 6 are new wells on 3 geoprospecting lines in the Southern section. Under the project, the area to be violated by drilling rigs subject to further recovery will constitute about 400 m2.
The Kishkosht River flows through the study area, at which 6 new wells will be installed at least 100 meters away. Although the project states that the natural watercourses will not be changed, there are no permanent water monitoring points on the Kishkosht River. There are no observation points in the area of ​​the mine for background air observations.
The second public hearing on the project submitted by "Natural Resources Management" CJSC is scheduled for this year - at 14:00 on October 14 in Sisian community hall, whereas the first public discussion was held in Sisian on December 22 in 2020. As the project says, 19 people took part in the discussion, the participants of the discussion did not object to the implementation of the planned activity.
Reminder: the right to develop Dastakert mine was previously issued to "Molybdenum World" LLC, 100% of the shares of which belong to Forbes Russian billionaire Dmitry Korzh and Dmitry Troitsky. In 2020, the Ministry of Territorial Administration and Infrastructure terminated the soil management right of Molybdenum World LLC, and the company appealed the order in court, nevertheless, no decision has been reached so far.
October 13, 2021 at 12:57