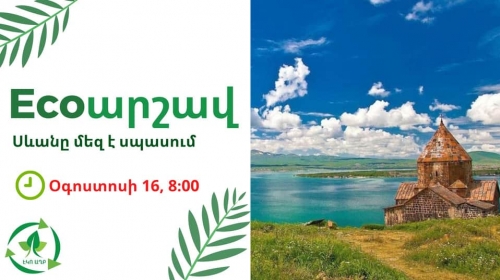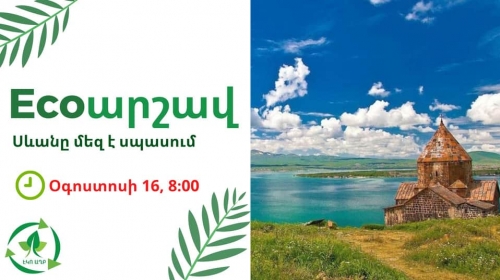 An eco-campaign will take place on August 16, 2020, entitled "Sevan Waiting for Us". The author of the initiative is "Eco Garbage" non-governmental organization, which aims to go to Martuni with about 70 young volunteers to clean the garbage on the shores of Sevan.
"We will set off from Yerevan at 8 o'clock in the morning. The event will be an eco-campaign with its format, where the coastal area of ​​Sevan will be cleaned and waste segregation for recycling will be carried out. Later, a lecture on Sevan issues will be delivered by Evelina Ghukasyan, Director of Institute of Hydroecology and Ichthyology. During the event, a meeting will also be organized with Sergey Sarukhanyan, a representative of RA Ministry of Territorial Administration and Infrastructures, to speak on the directions of the garbage collection system strategy.
If you are interested, please contact Head of "Eco Garbage" Environmental NGO Hripsime Mkrtchyan at 055193536," the press release disseminated by "Eco Garbage" says.
August 14, 2020 at 17:04