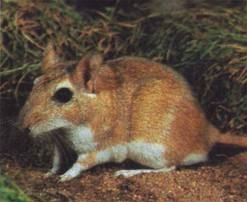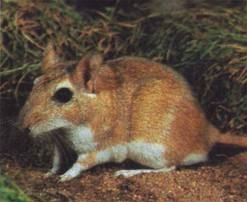 EcoLur
The question of "Goravan Sandstones" specially protected territory should be discussed at the governmental meeting on 22 June. Nature Protection Ministry intends to submit the program on recovery of "Goravan Sandstones" state wildlife preserve for 2013-2015.
The aim of the program is to determine the borders of the wildlife preserve and to regulate questions connected with protected zones and use of land areas in the surroundings of the wildlife preserve.
The wildlife preserve was founded in1958. The wildlife preserve didn't have any administration and employees, when in 2007 it was joined to "Khosrov Forest" Reserve. The protected ecosystem is connected with Caucasian flora and fauna and is inherent only to this territory. Human factor caused the destruction of this unique ecosystem. Particularly we speak about the endemic species of rodents - Dahl's jird. The loss of habitat and fodder supplies, Dahl's jird, as a species can be considered as lost not only for Armenia, but also for the whole world.
Photo by www.akumb.am
June 21, 2012 at 18:17