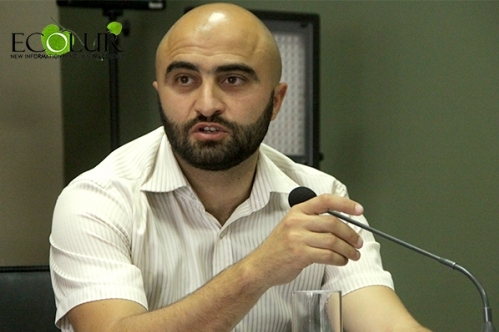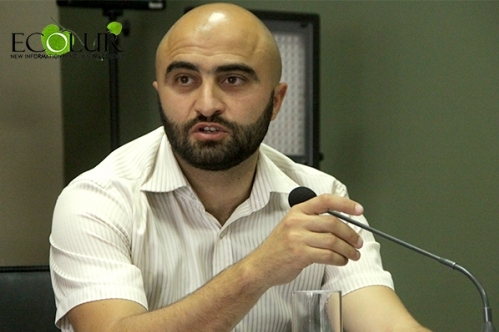 EcoLur
The Staff of the Armenian Government doesn't hurry to comment on the dismissal of already Ex-Head of RA Environmental and Mining Inspection Arthur Grigoryan. After the second day of the attempts to receive clarifications, Assistant to Staff Head of the Armenian Government Narine Mnatsakanyan told EcoLur, 'As there are many inquiries on this matter, we are preparing the substantiation. Please, submit an inquiry in writing and we will reply in the set time period.'
On 21 January 2019, under Armenian PM Nikol Pashinyan's decision Head of RA Environmental and Mining Inspection Arthur Grigoryan was dismissed from his office. It's noteworthy that Pashinyan was on a working visit to Zurich, Switzerland, on the day of this decision-making. Arthur Grigoryan's dismissal was sensational among the society so the citizens are demanding for the substantiation from the Armenian Government.
Arthur Grigoryan started his officiating with launching inspections in the largest mines in Armenia. First of all, inspections were carried out in the area of Amulsar gold mine, then in the area of Qajaran copper and molybdenum combine.
Based on the outcomes of the inspections in Amulsar, Arthur Grigoryan had proposed to annul the positive opinion issued to the EIA of this project based on the detected violations and newly emerged environmental factors.
RA Nature Protection Minister Erik Grigoryan didn't acknowledge Arthur Grigoryan's decision: while Lydian Armenia Company sued the Inspection.
The inspections launched in Qajaran mine in September 2018 finished on the day when RA Prime Minister reached a decision on Arthur Grigoryan's dismissal. Thus, Arthur Grigoryan won't take part in the summary of the findings of the inspections held in the largest mine of Armenia and its decision-making as 10 business days are designed for this process.
Besides that, the Inspection Body headed by Arthur Grigoryan reached a decision to stop the construction of sensational petroleum product processing plant by 'ArmOil' CJSC in Yeghvard Town, Kotayq Region.
January 22, 2019 at 13:21