EcoLur
EcoLur continues presenting the series of materials on the residents of impacted residential areas, local active civil society and local government bodies on safety measures related to awareness, preparation in emergencies, and participation in decision-making processes. We are presenting the results of the monitoring carried out in Hovtamej community in the ANPP-impact zone, Armavir Region.
Hovtamej community with over 1400 residents is located at an impact zone of 5-10 km of the ANPP. "We are not aware of the ANPP risks, don't possess information related to radiation safety and don't know what the consequences will be if there are emergencies.
"Our basements are not shelters: they have doors and windows, are all open, there is nothing protective such as gas masks, iodine, nothing – how can I protect people," Hovtamej Community Head Armen Sargsyan said.
Besides probable accidents, the residents here are concerned with the current impact of the ANPP on agriculture and human health. There are no guiding posters on nuclear safety Hovtamej, while the evacuation plan in case of a nuclear hazard is not in a visible place. The issue of protective means has been raised but they haven't received anything. The community head says large amounts of money are needed to obtain them which are not envisaged in their budget. The construction of anti-radiation shelters are not envisaged in any project: there isn't even an alarm signal. The training sessions in case of emergencies were last carried out in 2017. The locals don't take part in the discussions of the legal acts aimed at ensuring nuclear safety at the ANPP.
Irrigation and Drinking Water – Extra Problems
The residents in Hovtamej mainly deal with cultivation of vegetables and gardening. They receive irrigation water from different springs such as Qasakh River, Sevan-Hrazdan canal and Aparan reservoir. They also have an artesian well drilled, but there is always a lack of water in the season. They relate the problem with drinking water to "Veolia Jur" CJSC: water lines are extremely worn out, but Veolia Jur" CJSC refuses to replace them.
Impossible to Survive Winter without Wood
There are 250 houses in Hovtamej, out of which only 20 ones don't have gas supply, nevertheless, most household use mainly wood – the percentage ratio is 30% with gas and 70% with wood, according to the community head. In the season, one household uses, on average, 7-8 cum wood, while the price of one cum in the fall makes up 28,000 AMD. Electricity is mainly used for greenhouses within the ranges of 20,000-25,000 AMD per month.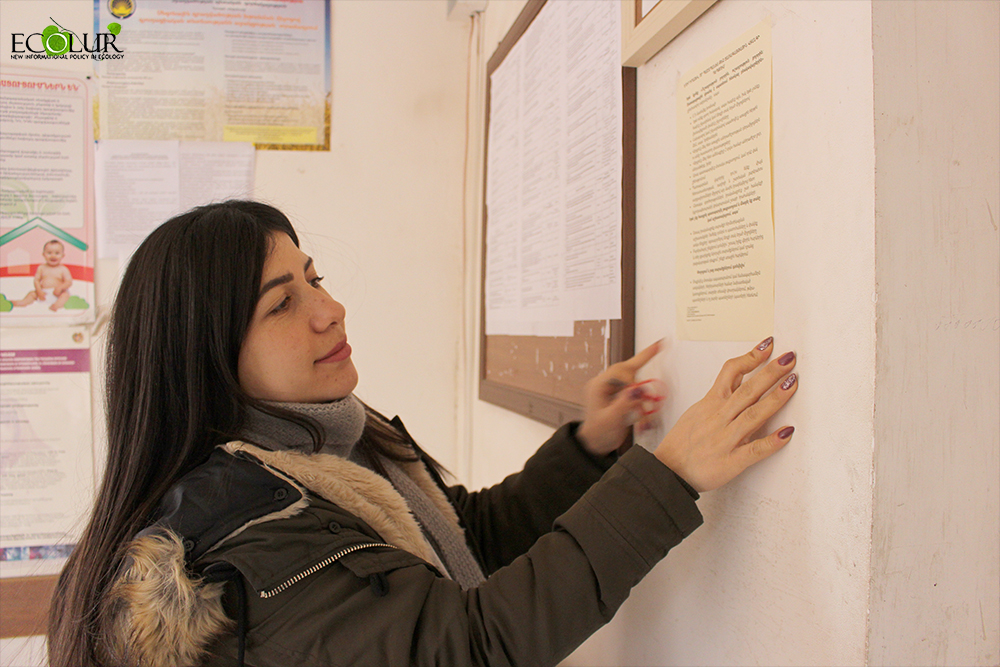 May 29, 2019 at 18:07